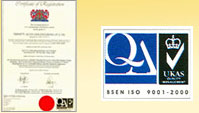 Rectangular Type Sandwich Mounting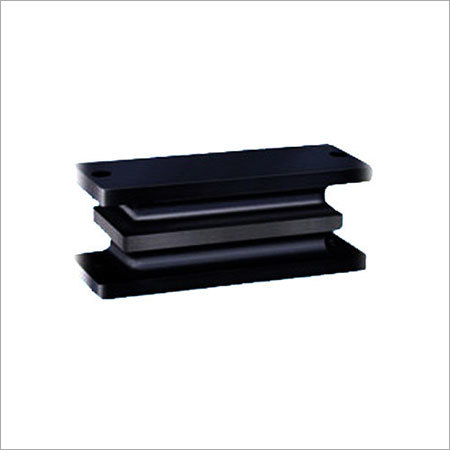 Rectangular Type Sandwich Mounting
Produced from good quality PBR, nitrile and EPDM material, this durable Rectangular Type Sandwich Mounting is basically used as suitable auxiliary and main engine and generator mounting solution. This type of accessory is especially ideal for protecting engines against seismic effect. Simple installation process, low cost, good isolating attributes and high load bearing capacity are some of its important features. It is produced by using injection molding or hot press molding method. Available in horizontal mounting based design, this product has good noise and vibration absorption capacity. We would like to introduce ourselves as a growth oriented exporter and manufacturer of Rectangular Type Sandwich Mounting.
Features:
Made of EPDM, nitrile and PBR rubber
High strength
Highly flexible
Rectangular in shape
Further Details:
This mounting is named as sandwich for its multi layered structure. It can be accessed in different sizes to suit specific application needs. Rubber of different hardness ranges is used to develop its different models. Usually, steel is used for its production, although several versions of this mountings are equipped with steel interleaves for optimum load bearing purpose. Offered mounting is classified under rubber mounting products and it is extensively used for trouble free installation of engines of movable construction plants and road vehicles. Large version of rectangular mounting is suitable for automobile suspension spring, hopper and insulation chamber. It consists of two metal plates that are bonded by cushioned rubber via holes to avoid load deflection.
Application:
This mounting is used as an indispensable part of test beds, conveyors, diesel engines, machine tools, vibratory hoppers, concrete molds, gantries and exhaust ventilation equipments.
Advantages:
1) Useful for extending service life of machinery
2) High performance level
3) Quick installation process and minimal foundation charge
4) Minimizes fatigue of operator
5) Useful for saving maintenance charge
6) Advantageous for enhancing output of machinery
7) This rectangular mounting can be accessed in different design options that include:
8) Without stud and with similar bottom and top plates
9) Single sided stud and two holes on the other side along with rubber lining in middle part